As promised, there are the photos of our ASEAN scholar farewell stint, doing the things we love to do the most (especially during exams!): talking and gambling. Plus photo of my sister and I at the Sheraton.
Pretty Shili and me waiting for the rest.
Some of us, scattered all over the hotel floor. Can you spot the meringue?
Lili and me!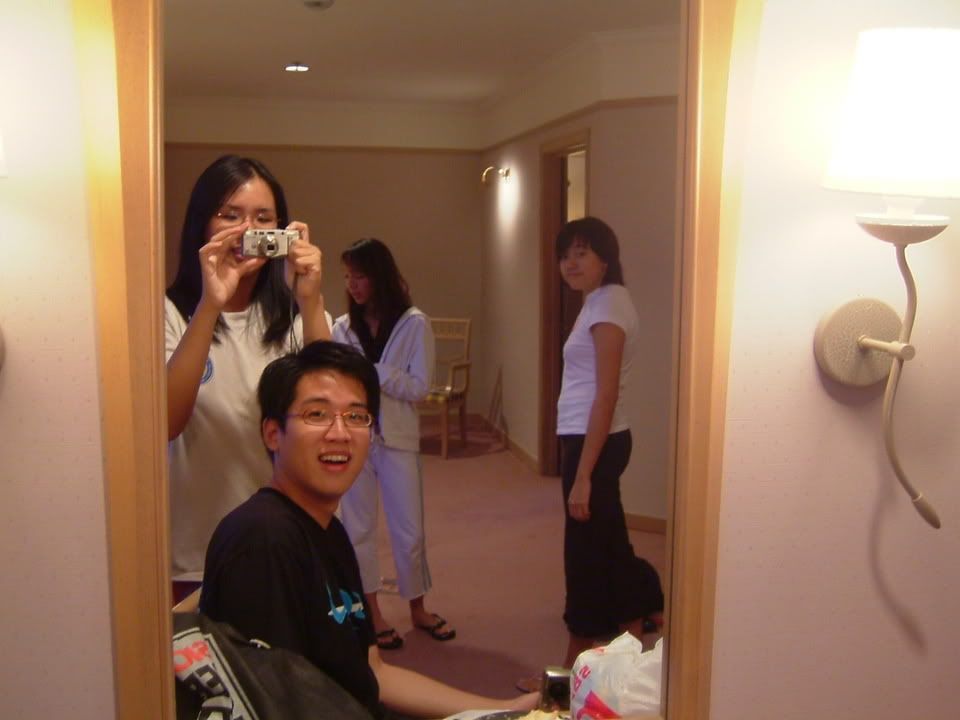 Reflections: Me, James looking surprised, Rachel, Lili
James and Rachel checking themselves out.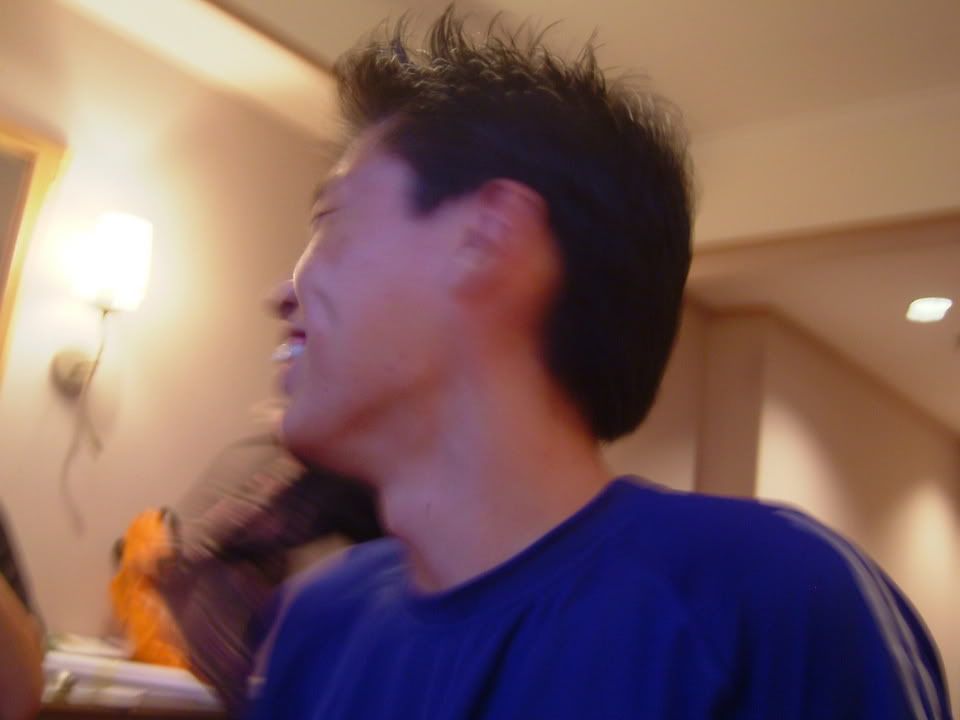 Tecky always so happy, "Yeeeeuuurrr, have to start school again. I don't want to stuudyyyy"
"Yeeeeuuuurrr, so bad you all bully mee onee."
And finally as you can see, it's IMPOSSIBLE to get my sister to pose normally for photos. She loves messing up her face.
Squity-eyed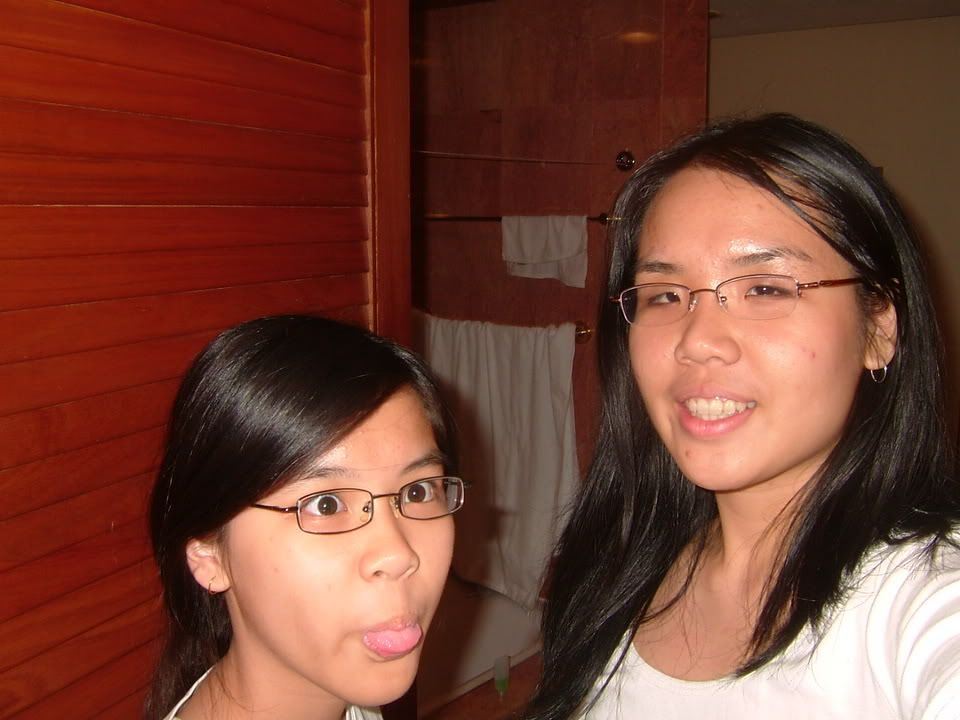 Google-Cross-eyed