Ok so I'm bad at abstaining.
The blog hiatus goes out the window! I can't wait till my baby comes back to me! Muaaaaaaaaaaaaaaah! Yay! Big huge euphoric wet smooch from your baby girl! I bought new earrings and had dinner with Jian. We had some pretty good chinese food at Esquire Kitchen. It's not superbly excellent but it did hit the spot so yeah, we were happy!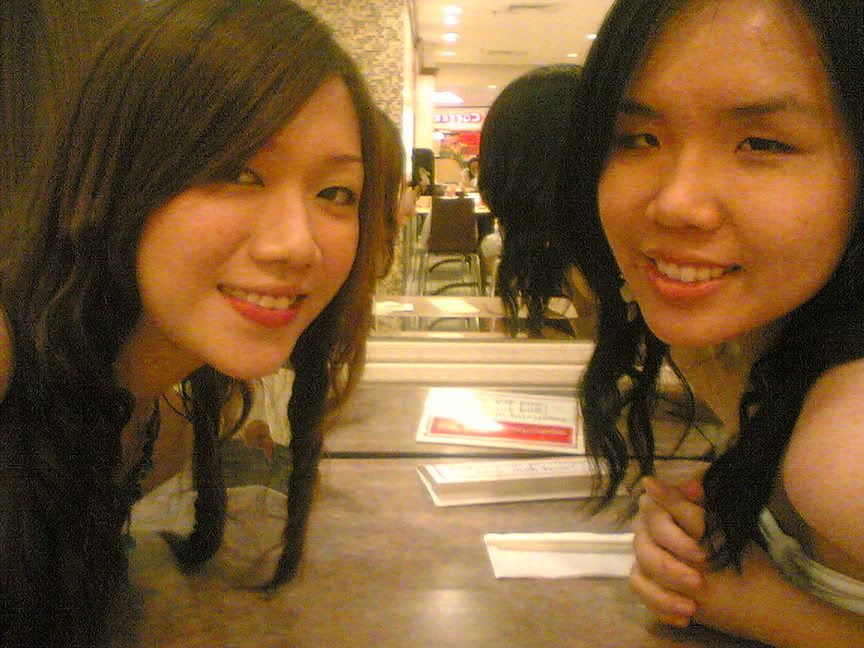 Esquire Kitchen has many many mirrors. Photos taken by Jian's phone hence looks kinda grainy
The haze made me pretty sick and I'm desperately trying to recover before the exams which starts next week Monday.
Dear Lord, please help me recover in time for the exams. I pray that I will give my very best in this finals and that I will be able to discipline myself and be focussed. Thank you for giving me this opportunity in further education and thank you for all Your blessings. I promise that I will try not to misuse them or let them go to waste. I pray also that I will glorify You in all that I do. Let me be a good testimony for you in the life I lead. In Jesus' name, Amen.
Discipline (or rather the lack of it) is my greatest weakness. I can't seem to focus when studying. But I must change. And there's no better time than RIGHT NOW. Ok must finish Legal Methods and Systems by tonight. I can't believe I haven't finished studying a single subject!